I do have user stories defined in Scrum process, but they are not being shown when try to add them to sprint.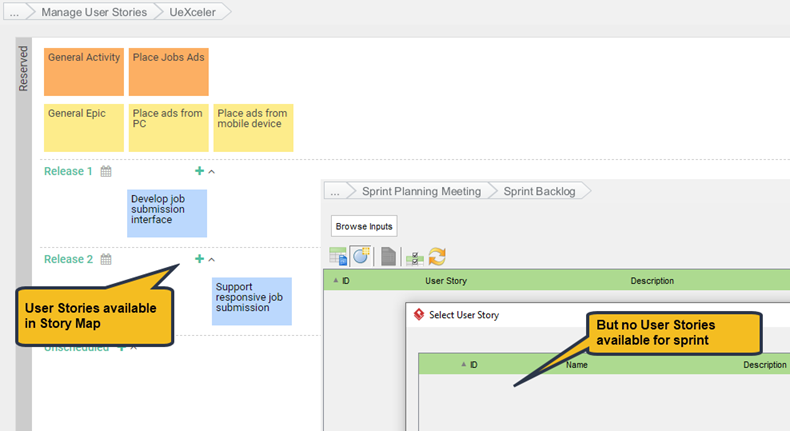 The reason of this is because the user stories are not yet in Approved state. To solve this:
Go back to Manage Stories.

Go to Step 2 – Manage product backlog.

Press the Prioritized User Stories button.

Mark the user stories with Approved state.

After that the user stories will available for add to Sprint Backlog under Sprint Planning Meeting.


/know-how_files/2017/12/vp_logo_header-1.png
0
0
Visual Paradigm Team
/know-how_files/2017/12/vp_logo_header-1.png
Visual Paradigm Team
2022-12-05 16:15:14
2022-12-05 16:15:15
Why cannot add user stories into sprint when using Scrum Canvas